About
Allied Academic Publication is an amalgamation of several esteemed academic and scientific associations known for promoting scientific temperament. Established in the year 1997, Andrew John Publishing Group is a specialized Medical publisher that operates in collaboration with the association and societies. This publishing house has been built on the base of esteemed academic and research institutions including The College of Audiologists and Speech Language Pathologists of Ontario(CASLPO), The Association for Public Safety Communications Officials of Canada (APCO), The Canadian Vascular Access Association (CVAA), The Canadian Society of Internal Medicine (CSIM), The Canadian Hard of Hearing Association (CHHA), Sonography Canada, Canadian Association of Pathologists (CAP-ACP) and The Canadian Association of Neurophysiologic Monitoring (CANM).

Allied Academies invites all the participants from all over the world to attend "15th World Congress on Advances in Nutrition, Food Science & Technology" during September 11-12, 2017, Edinburgh, Scotland, which includes prompt Keynote Presentations, Special Sessions, Workshops, Symposiums, Oral talks, Poster Presentations and Exhibitions.

Nutrition World 2017 is one of the most important nutrition conferences that bring together clinicians, researchers, and other industry professionals. The scientific program will range from "the world of nutrition" to "nutritional benefits", to clinical, industrial, and environmental illness and nutritional way to prevent them. This will allow reflecting on the Nutrition World 2017 at 360 degrees, all-round by expanding the knowledge of everyone.

Nutrition World 2017 will give you the opportunity to meet the main experts around the world, present your own discovery or work, and interact with your peers. Furthermore, the stimulating scientific program will provide you to enrich professionally and socially, providing the chance to keep in touch with other participants for establishing any new future collaborations.
Tracks/ Sessions
Allied academies cordially welcome all the participants and contributors from worldwide to attend the "15thWorld Congress on Advances in Nutrition, Food Science & Technology" during September 11-12, 2017 in Edinburgh, Scotland. Nutrition World 2017 is based on the theme "Proliferation of the schooling of Nutrition and Food Technology."
Nutrition World 2017 is a leading forum for academic faculty, clinical nutritionists, registered dietitians & practitioners, research experts in food technology, nutrition and dietetics, President's, Founders, CEO's, business delegates, investors in Food & Nutrition sectors, young researchers and talented student communities from universities and research labs providing an ideal environment to share the latest innovations in the Nutrition and Food Science & Technology research. We have handled many successful Nutrition events and Nutrition conferences which helped to build good relations, bringing the researchers and companies together. Nutrition conferences, Nutrition meetings and Nutrition events are very important for the common people to remain healthy and fit throughout their life.
Food and Nutrition research is a subject of wide-ranging curiosity and importance. Food safety and nutrition is of key importance, unhealthy intake and nutritional deficiencies are the main causes of the deaths. Modern food processing also increases the quality of life for people with diabetics, allergies, and other people who cannot consume some food elements.
Clinical Nutrition/ Human Nutrition is the summation of all processes involved in how organisms acquire nutrients, digests them, and uses them to backing all of life's processes. Human nutrition, or clinical nutrition, research is that which emphases on the study of nutrients within the living human body. Nutritional science focuses largely on dietary concerns and health issues surrounding food, eating, and medicine.
Why to Attend?
Nutrition World 2017 is intended to provide a notable opening to the experts in the field of Nutrition and Food Science & Technology to discuss latest research and challenges in the arena. Nutrition World 2017 is planned to provide a special podium for clinical nutritionists, registered nutritionist, dietitians and other health-care professionals, researchers and students working in the arena to consciously, exchange visions and their understandings in front of a large intercontinental listeners. This Nutrition conferences or rather all Nutrition conferences, Nutrition events and Nutrition meetings will help in interaction with different brains in nutrition and food science throughout the world, B2B construction between specialists and academicians. The companies dealing with nutritional products and supplements can exhibit their products in the Nutrition exhibition and expo.
Allied Academies organizes 1000+ Global events every year across USA, Europe, & Asia-pacific regions with support from more than 1000 more scientific societies and publishes 700+ Open access journals which contains over 50000 eminent personalities, reputed scientists as editorial board members and reviewers.
Allied Academies strongly believes that "World Congress on Advances in Nutrition, Food Science & Technology" will provide an opening for discussions on come across nutrition and dietetics related problems and challenges in the turf of nutrition and food science. It will also help in sponsoring mindfulness and help in undertaking one of the precarious problems of mankind.
Target Audience:
Young and brilliant researchers
Doctors
Directors
CEO's
Presidents
Vice-presidents
Professors
Dietitians & Nutritionist
Associate professors
Assistant professors
Druggists
Healthcare Innovators
Life Science Investors
Entrepreneurs
Healthcare companies
Business Delegates from allied industries and companies
Nutrition World 2017 will provide a global platform to discuss about the latest research and innovations in the field of Nutrition & Food Science, Nutritional Therapies and Treatments, Human Nutrition, Pediatric Nutrition, Nutritional advice in Cancer and other Chronic illness, Women or Maternal Nutrition- Dietary Plans besides current research trends and challenges. This Allied Academies Nutrition World 2017 welcomes academic faculty, clinical nutritionists, registered dietitians & practitioners, research experts in food technology, nutrition and dietetics, President's, Founders, CEO's, business delegates, investors in Food & Nutrition sectors, young researchers and talented student communities from universities and research labs providing an ideal environment to share the latest innovations in the Nutrition and Food Science & Technology research and to participate in the interactive scientific-sessions, B2B meetings and panel discussions.
We know the food that we eat is digested and absorbed it is utilized by the body. Food helps us in staying healthy. Our diet should be such that it meets our nutritional requirements and thus helps us in our health. Although food occupies the first position in the hierarchy of our needs, ignorance of many basic facts relating to food and nutrition is still widespread. We would discuss various topics such as Food & Nutritional Immunology, Food & Nutritional Toxicology, Food &Nutritional Metabolomics, Synthetic vitamins, Nutraceuticals and Functional, Food & Nutritional Disorders, Community nutrition and nutrition deficiency, Current Research in Food Science and Technology and welcome your ideas, innovations and research to spread more awareness.
Nutritional Science is the study of the effects of food components on the metabolism, health, performance and disease resistance of human and animals. It also includes the study of human behaviors related to food choices. Nutritional science focuses largely on dietary concerns and health issues surrounding food, eating, and medicine. This is a multi-faceted field that is rooted in chemistry, biology, and the social sciences. Nutrition & Metabolism, Protein Science, Obesity, Diabetes & Endocrinology, Diet & Appetite, Nutritional Epidemiology, Malnutrition and associated disorders, Lifestyle related disorders, Nutritional Neuroscience & Eating Disorders, Hereditary metabolic disorders would be discussed under this track.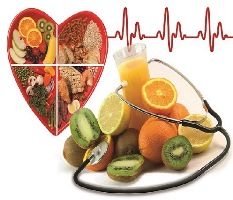 Nutrition is an important support of human life, health and development across the entire life span. Good health is important to living a productive life, meeting basic needs and contributing to community life, Nutrition leads to a Healthy life style promotion. Health and nutrition is an increasingly important preference for populations around the world. Nutrition is increasingly concerned with metabolic paths and metabolism, the sequence of biochemical steps through which substances among living organisms change from one form to another. Nutritional well-being depends upon four main factors: food, care, healthiness, and atmosphere. Food safety and nutrition is of prime importance, unhealthy intake and nutritional deficiencies are the major causes of the deaths.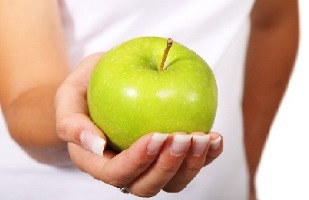 Public health nutrition is any sorted out measure to advance well being, avert illness and draw out the life of a populace as indicated by the World Health Organization. Public Health Nutrition (PHN) is a territory of focus underscoring the utilization of sustenance and nourishment information, arrangement, and research to the change of the strength of populaces. Public Health Nutrition was set up to secure the prosperity of an entire populace as opposed to a solitary person. Public Healthnutritionists eliminating a disease or health issue among a community by educating communities through nutrition education.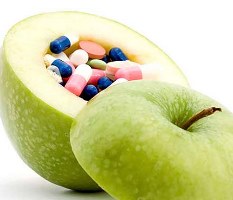 Superfood and Functional Foods
Functional foods are foods that have enhanced or additional benefits over and above their basic nutritional value! They can be natural or processed! They are whole foods that have a complex and nutrient-rich composition that provide well-being beyond what the body simply needs to survive. Superfoods are usually rich in phytochemicals, which are chemicals that are known for having disease-fighting properties. But what make the Superfoods Super. Are they really super or is just a non-medical marketing term that refers to foods supposed to be unusually beneficial for health because they are rich in some particular antioxidant or other nutrient.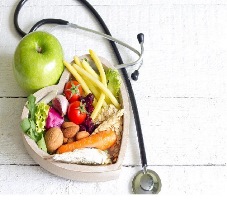 Human nutrition refers to the establishment of nutrients necessary to support human life and health. Human nutrition, or clinical nutrition, research is that which emphases on the study of nutrients within the living human body .Poor nutrition is a lasting problem often linked to poverty, deficient sanitation, poor nutrition understanding and practices, and foodsecurity. Promoting good nutrition helps children grow, helps human development and advances economic growth and eradication of poverty. Human malnutrition is usually a complex syndrome of multiple nutrient deficiencies.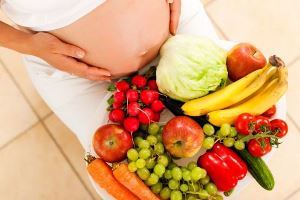 Nutrition during Pregnancy and Lactation
Maternal under nutrition is linked with low birth weight and all its attendant adverse consequences. Maternal nutrition plays a thoughtful role in foetal growth and development. Epidemiological studies has documented the greatness and unfavourable results of chronic energy deficiency (CED) on the mother and child and made a route for compelling intercession projects to address under nutrition during pregnancy and lactation. Interventions targeted at pregnant women, infants, and children take a behavioural and program-based approach. During pregnancy there is increased demand for several key nutrients such as vitamin D, folate, iron and calcium. This increased demand for iron and calcium for example can be met by consumption of foods rich in these nutrients and by normal physiological adaptations which increase absorption. Timely contraceptive care has become an effective intervention to avoid deterioration in maternal and child nutrition.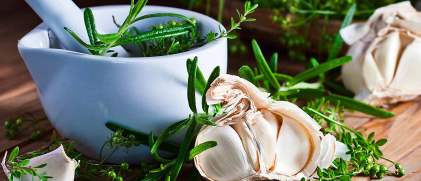 Nutritional epidemiology is continually developing as a consequence of the consummation of late studies, the collaboration with atomic and hereditary research, and the improvement of nourishment creation databases for micronutrients and non-nutritive components in foods. Nutritional epidemiology is the investigation of the nutritional determinants of disease in human populations. It can give understanding into the causation and avoidance of a large portion of today's most vital wellbeing issues, including the chronic diseases of aging. The overall goal of nutritional epidemiology is to contribute to the prevention of disease and the improvement of public health, but this goal cannot be reached through the sole use of epidemiology. Nutritional epidemiology studies can generate information of great relevance to public health. Statistical modelling of the dietary data and the diet-disease relationships can refer to complex programmes that convert quantitative short-term measurements into habitual intakes of individuals and correct for the errors in the estimates of the diet-disease relationships by taking data from validation studies with biomarkers into account. Scientists and policy makers need to appreciate the inherent limits of epidemiology in the detection of weak associations and the complexities involved in measuring dietary intake, avoiding bias, dealing appropriately with confounding factors, analyzing data and assessing causality.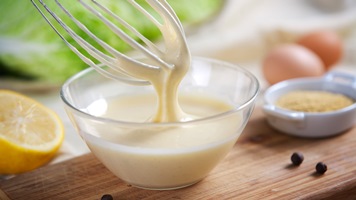 Food Biotechnology and Microbiology

Food microbiology is the study of the microorganisms that occupy, make, or defile sustenance, including the investigation of microorganisms bringing on nourishment waste. "Great" microscopic organisms, be that as it may, for example, probiotics, are turning out to be progressively essential in sustenance science. Biotechnology has a long history of utilization in nourishment creation and handling. For ten thousand years aging, a form of biotechnology has been utilized to create wine, brew and bread. Today, through fresher biotechnology and genetic engineering, researchers utilize methods, for example, recombinant DNA (rDNA). Food producers can utilize new biotechnology to deliver new items with alluring qualities. These incorporate attributes, for example, infection and dry spell safe plants, leaner meat and upgraded enhance and nourishing nature of sustenances. This innovation has additionally been utilized to create life-sparing antibodies, insulin, malignancy treatment and different pharmaceuticals to enhance personal satisfaction. Along these lines, sustenance maturation cover one a player in this specialization. Also, a moment part of the specialization focusses on nourishment enzymology.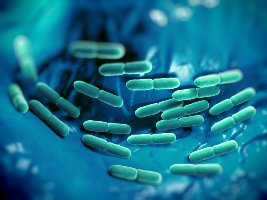 Probiotic in Nutrition Advancement

Probiotics are the good bacteria just like those naturally found in our gut. These active cultures help to change or made intestinal bacteria to balance gut flora. Probiotics grasped the key not just for better health and a stronger immune system, but also for healing digestive problems, and mental health illness. Fermented neurological disorders foods have been consumed for over 6000 years and even in the past 80 years certain cultures have outshined on probiotic rich foods .The strongest evidence finds that probiotic benefits include: boosting immune system, treat and prevent urinary tract infections, fight food-borne illnesses, improve digestive function, heal inflammatory bowel conditions.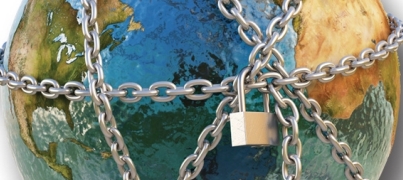 Food Safety and Security Challenges
Food security, as defined by the United Nations' Committee on World Food Security, is the condition in which all people, at all times, have physical, social and economic access to sufficient safe and nutritious food that meets their dietary needs and food preferences for an active and healthy life. Food safety challenges diverge by region, the responsibility for safe and nutritious food is shared by all players in the food system and the provocation is to build comprehensive food management systems that ensure the long term involvement and commitment of all concerned parties. Complications in food safety show no boundaries. While biological, chemical and physical food hazards of continue to pose significant menace to food safety across the globe; all these and related issues become formidable challenges for "providing safe food for all". Every food Establishment uses, processes, and sells food in different ways. However, the general issues and key principles of food safety remain the same, whatever the style of the operation. All food safety training programs should contain the "big three" factors that could cause food to become unsafe. Food must be kept out of harm's way from human errors, but if you don't train food workers what they are, they won't know why these factors are so important to your operation.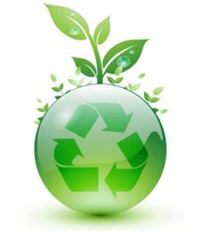 Recycling your food and other organic waste is a fresh idea that can produce both economic and environmental savings. This naturally efficient, budget-friendly disposal alternative from Waste Management can benefit your company, your community and the environment.
Food waste that cannot be avoided should be recycled as far as possible. There are multiple benefits to composting food and organicwaste Economic Benefits. Environmental Benefits, Community Benefits, Health and Sanitation Benefits.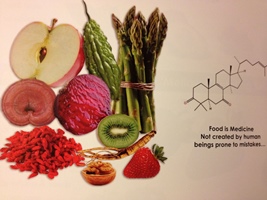 Food Chemistry and Biochemistry
Food Chemistry is the examination of compound strategies and relationship of all natural and non-organic part of foods. The natural substances join such things as meat, poultry, lettuce, ale, and deplete as cases. It resembles natural science in its rule portions, for instance, starches, lipids, and protein, yet it similarly consolidates domains, for instance, water, vitamins, minerals, impetuses, sustenance included substances, flavors, and tints. This prepare in like manner fuses how things change under certain sustenance get ready methodologies and courses either to enhance or to keep them from happening. An instance of enhancing a methodology is bolster development of dairy things with microorganisms that change over lactose to lactic destructive; an instance of keeping a system would stop the sautéing on the surface of freshly cut Red Delicious apples using lemon juice or other acidulated water.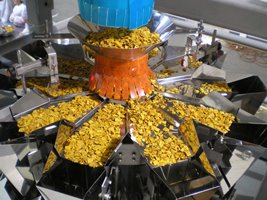 Food Technologies and Processing
Food processing is the transformation of crude fixings, by physical or compound means into sustenance, or of sustenance into different structures. Food processing consolidates crude sustenance fixings to create attractive nourishment items that can be effectively arranged and served by the buyer. Rising innovations which have effectively found in the sustenance business or related segment are High weight preparing, beat electric fields, ultrasound, and chilly plasma .The essential standards of these advances and also the cutting edge concerning their effect on organic cells, proteins, and nourishment constituents. Present and potential applications will be examined, concentrating on process-structure-work connections, and late advances in the process improvement.
The Food Industry is an intricate, worldwide group of assorted organizations that supply the majority of the nourishment devoured by the total populace. Just subsistence agriculturists, the individuals who make due on what they develop, and seeker gatherers can be considered outside of the extent of the present day food industry.
Market Analysis
The "15th World Congress on Advances in Nutrition, Food Science & Technology" is going to be held at September 11-12, 2017 in Edinburgh, Scotland hosted by Allied academies. The Theme of the conference is "Proliferation of the schooling of Nutrition and Food Technology". This Nutrition Conference will explore the advancements and challenges in the field of Nutrition and Food Science.


For more details please visit: http://nutrition-foodtechnology.alliedacademies.com/

Scope and Importance of Nutrition Research and Food Science & Technology

Eating well is important for everyone's health. Many people endure health problems every day without realizing that a small dietary change or supplement could make all the difference. Nutritionists need to make sure they keep their knowledge and skills up to date. Nutritionists need to be interested in science and food positive and able to inspire others understanding of other people and their lifestyles able to explain complex things simply. Nutritionists work in public health the community health projects industry their own private practice charities and voluntary organisations overseas aid projects research

Many International Conferences, Events, Meetings /Symposium and Workshops have been organized on nutrition and related topics across the globe such as nutritionists events, weight loss and fitness conferences, food processing and technology conferences, food summit conferences, food and nutrition current events, pediatric nutrition conference, clinical nutrition conference, etc.

Nutrition World 2017 is an international platform for presenting research about Nutrition and related topics, exchanging ideas about it and thus, contributes in dissemination of knowledge in management of the disease for the benefit of the society.
Why Edinburgh, Scotland?
The Scottish Government wants to ensure that all children have the best possible start to life, are ready to succeed and live longer, healthier lives. To help achieve this we have developed this Maternal and Infant Nutrition Framework for Action which is aimed at a wide variety of organizations with a role in improving maternal and infant nutrition in Scotland. The Scottish Government has adopted as policy World Health Organisation (WHO) guidance recommending exclusive breastfeeding for the first six months of an infant's life. Although there has been national and international focus on supporting breastfeeding, including the Better Health, Better Care Action Plan, which outlined the HEAT performance management system, setting NHS Boards a target to increase the proportion of new born children exclusively breastfed at 6-8 weeks from 26.6% in 2006/07 to 33.3% in 2010/11, there has not been the same focus on improving the nutrition to mothers during pregnancy, nor on the nutrition of young children beyond milk feeding. The Scottish Government has also developed policy in relation to healthy eating and preventing obesity in Scotland, including Healthy Eating, Active Living: An Action Plan to Improve Diet, Increase Physical Activity and Tackle Obesity and Preventing Overweight and Obesity in Scotland: A Route Map Towards Healthy Weight. The Action Plan prioritised early years as a key area with initially £19 million made available to NHS Boards over the period 2008-2011, as detailed in Chief Executive Letter (CEL) 36 (2008) to Improve Nutrition of Women of Childbearing Age, Pregnant Women and Children Under Five in Disadvantaged Areas. Scotland's National Food & Drink Policy sets out the vision to promote sustainable economic growth by ensuring that the Scottish Government's focus in relation to food and drink, and in particular our work with Scotland's food and drink industry, addresses quality, health and wellbeing, and environmental sustainability, recognizing the need for access and affordability at the same time. The Food Standards Agency (FSA) is an independent Government department set up in 2000 to protect the public's health and consumer interests in relation to food. The aims of The European Society for Clinical Nutrition and Metabolism are to encourage the rapid diffusion of knowledge and its application in the field of Parenteral and Enteral Nutrition or, more broadly, Clinical Nutrition and Metabolism. The Healthy Start Scheme was introduced in 2006 and replaced the Welfare Foods Scheme.

Top Nutrition Universities:


Edinburgh, Scotland
Glasgow Caledonian University
Queen Margaret University, Edinburgh
Heriot-Watt University
University of Glasgow
Aberdeen University
Edinburgh Napier University
University of Stirling
University of Edinburgh


Nutrition and Food Science Universities in UK:
University of Surre
University of West London
Anglia Ruskin University
Nottingham University
University of Sheffield
University of Westminster
Plymouth University
University of Leeds
Birmingham City University
Edge Hill University
Coventry University
University of Chester
University of Derby
King's College London
Newcastle University
University of Hull


Nutrition and Food Science Universities in world:
Deakin University
University of Sydney
McGill University
Mount St. Vincent University
The University of Agriculture Peshawar
University of Pretoria
Auburn University
California State University
The University of Georgia
Kansas State University
University of Maryland
Bastyr University
Boston University
Bond University
Saint Louis University
Griffith University
University of Washington
Arizona State University
University of Michigan
Rutgers University
University of Connecticut
Michigan State University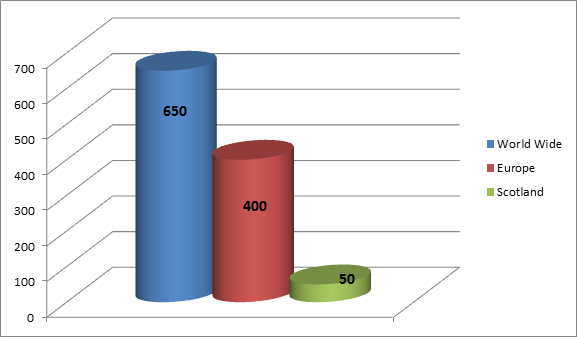 Figure 1: Universities Associated with Nutrition & Food Technology


Target Audience:
• Young and brilliant researchers
• Doctors
• Directors
• CEO's
• Presidents
• Vice-presidents
• Professors
• Dieticians & Nutritionist
• Associate professors
• Assistant professors
• Druggists
• Healthcare Innovators
• Life Science Investors
• Entrepreneurs
• Healthcare companies
• Business Delegates from allied industries and companies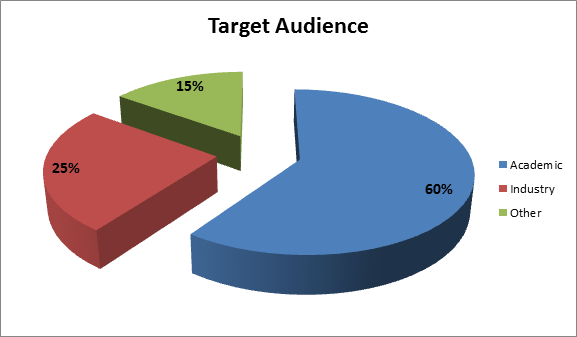 Figure 2: Target Audience


Major Societies of Nutrition worldwide:
• American Society for Nutrition
• Society of Nutrition and Food Science
• The Nutrition Society of Australia
• Society for Nutrition Education and Behavior
• Austrian Nutrition Society
• Belgian Nutrition Society
• British Nutrition Society
• Cyprus Dietetic & Nutrition Association
• Danish Nutrition Society
• World Public Health Nutrition Association
• Federation of Asian Nutrition Societies
• Federation of European Nutrition Societies
• French Nutrition Society
• Swedish Nutrition Foundation
• German Nutrition Society
• International Union of Nutritional Sciences
• Italian Nutrition Society
• Spanish Nutrition Society
• Norwegian Nutrition Society
• The Nutrition Society of South Africa
• Swiss Nutrition Society
Figure 3:
Association and Society
Greater awareness about consumer health is emerging in the UK. The Health and Wellness Market is the Succeeding Trillion Dollar Industry. The western and eastern European combined food supplements market will jump from €7bn to €9bn by 2018, according to Euro monitor International, with some markets set to double in value in that time. According to the estimates of the Nutrition Business Journal report, the global nutrition and supplements market stood at US$96 billion as of 2012. A year later, it was approximately US$104 billion globally. The report estimates the performance nutrition market in the UK to rise at a Compound Annual Growth Rate of 8.4% during 2015-2019. The global dietary supplements market is expected to be valued at US$ 123,324.7 Million by the end of 2015 and expected to account for US$ 252,142.1 Million by 2025, reflecting a CAGR of 7.4%. The global feed additives market is rising at a major rate because of the development in the livestock population for meat consumption as a source of protein. The market for feed additives was prized at USD 16.19 billion in 2015 and is expected to grow at a CAGR of 4.3% from 2016, to reach USD 20.71 Billion by 2021.
Glance at Market and Funding for Nutrition and Food Technology: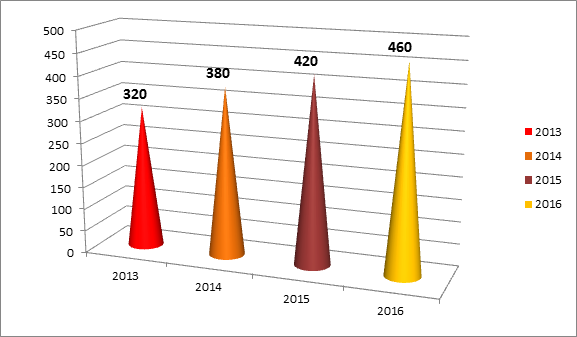 Figure 4: Market growth of Nutrition and Food Technology