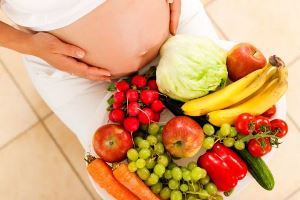 Maternal under nutrition is linked with low birth weight and all its attendant adverse consequences. Maternal nutrition plays a thoughtful role in foetal growth and development. Epidemiological studies has documented the greatness and unfavourable results of chronic energy deficiency (CED) on the mother and child and made a route for compelling intercession projects to address under nutrition during pregnancy and lactation. Interventions targeted at pregnant women, infants, and children take a behavioural and program-based approach. During pregnancy there is increased demand for several key nutrients such as vitamin D, folate, iron and calcium. This increased demand for iron and calcium for example can be met by consumption of foods rich in these nutrients and by normal physiological adaptations which increase absorption. Timely contraceptive care has become an effective intervention to avoid deterioration in maternal and child nutrition.
Micronutrient Requirements during Pregnancy
Breast milk; the ideal source of nutrition.
Immunity obtain by breast milk
Alternative nutrient supply for breast feeding
Nourishing a growing child
choline supplementation during pregnancy
Problems During Pregnancy
Diet for post pregnancy Women